YOUR TEAM IS YOUR GREATEST ASSET. DON'T LET IT BE YOUR BIGGEST HEADACHE. 
Teammaker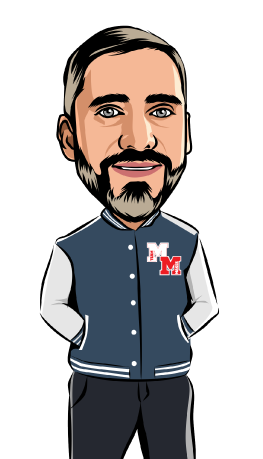 About Us
TeamMaker was born to help and encourage people.  With over 25 years in Christian ministry, Head Coach Danny Hendrix has learned to be a good listener.  In a completely confidential way, we can come in and hear your employees' concerns.  How many times has one employee's problem become a cancer to your whole team?  How much time have you lost in fighting these kinds of fires?  People want and need to be heard.  Knowing someone cares makes you happy, & happy people work better.  We will let your employees know you care!
Studies have shown that the cost of employee turnovers can be devastating to a small business. 
Additional costs include:
Hiring Cost
Advertising & Interviewing 
Training Cost & Time
Loss in Productivity
Cultural Impact on Other Employees
If you lose a mid-level employee, it could cost you about 20% of their annual salary, equating to $8,000 or more.
Recent studies have shown that employees who are happy at work have a 20% increase in productivity.
Our Plans
Initial Introduction
24/7 On-Call Support
JV Plan +
Regular Visits
Cards/Gifts
Recognition of Birthdays
Wedding Anniversary Reminders
Work Anniversary Cards
Best Deal
JV Plan +
Varsity Plan +
Diet/Fitness Plans for Employees
Not sure if you fit in one of our standard plans? No worries! We offer customized plans to fit your business needs as well.
"I'm so glad we partnered with TeamMaker! Danny is able to encourage my employees in so many ways that I just don't have time to.  My employees seem more appreciative of me since we started.  I recommend TeamMaker to anyone who wants to make their business better!"

-Sam Carnline,

Owner of Stallings Motors

"Since I started working with Danny, I feel better than I have in years…I never thought my employees would open up to him the way they have."

-Russell Pollock,

Owner of Pollock Insurance